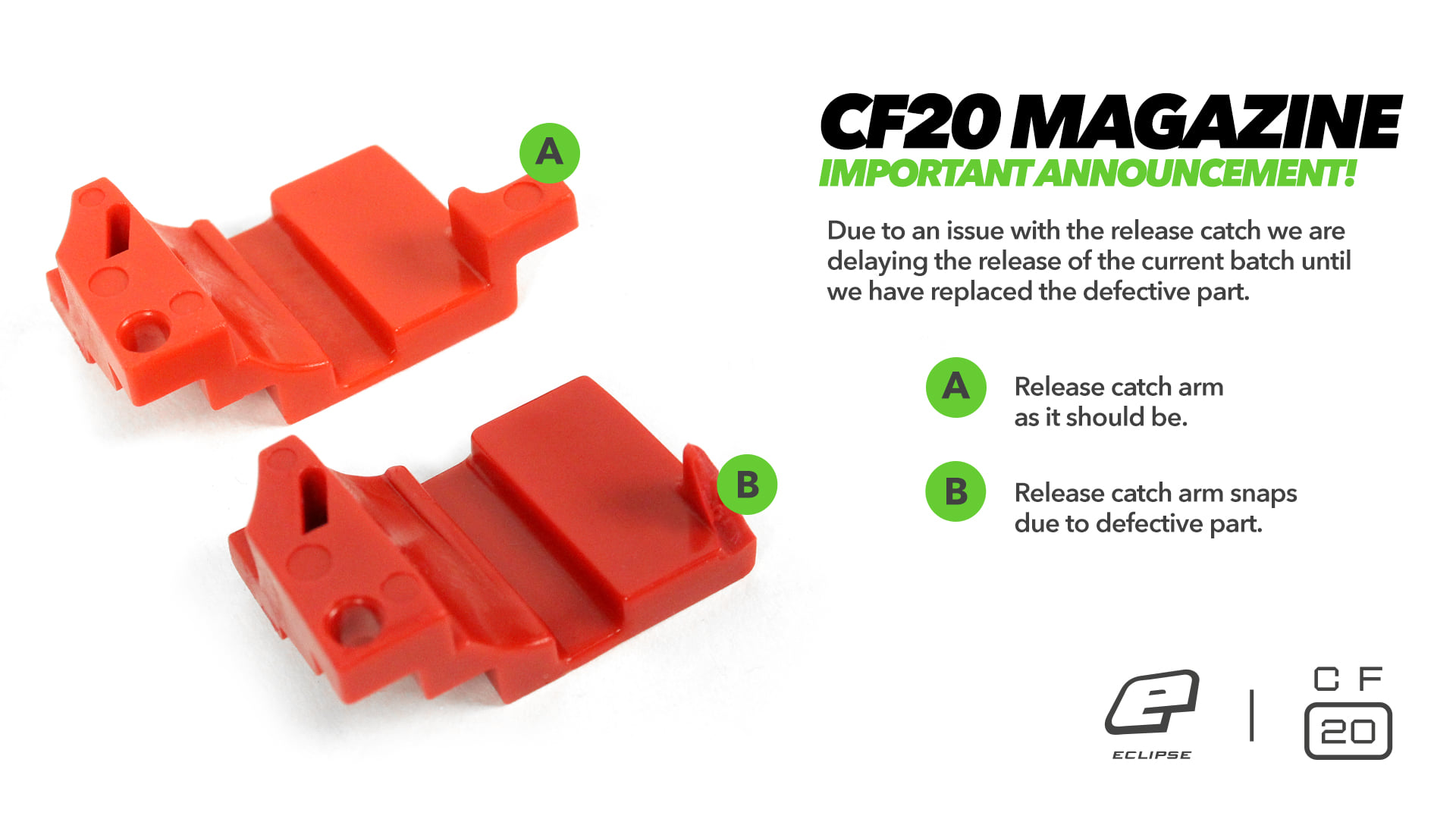 Official statement by Ledz, CEO of Planet Eclipse:
After 18 months of design, testing and even more testing we finally released the first production batch of our CF20 Magazines into the wild this past weekend, with the UK being the first market to use them in battle.
Unfortunately, we have been made aware of an issue that resulted in the failure of a single part within the magazine for one customer. To some, the news of a single failure wouldn't be an issue, you just send them a replacement part. But for us, any failure is a big deal. We design and manufacture our products to work as they should, to stay the course, and to be the very best on the market because ultimately WE also want to use these products. If a product fails our customers, we believe we fail as a brand.
R&D have been analysing the part in question and have identified the problem. We are currently arranging a replacement part to be manufactured, which will be replaced in all retail units as quickly as physically possible.
We apologise for the delay on this product and will try our very best to get this product in your hands as soon as we possibly can. Thanks again for your loyalty and patience as always, we truly appreciate it.
---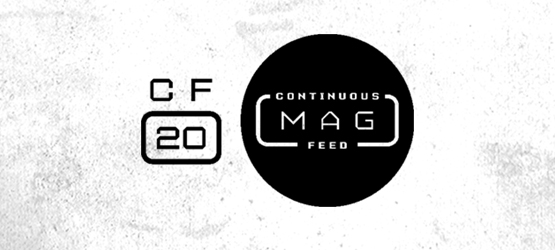 Say hello to the new Planet Eclipse CF20 Magazine.
The CF20 Mag (continuous feed magazine) is a new development from Planet Eclipse and serves players who play with an EMF100, Dye DAM or the corresponding Magwell. The magazine has a capacity of 21 shots of Roundballs or 20 First Strike rounds. These can be fired continuously without the need a for reloading.
.. read more ›