Registration for the Paintball.de Newsletter
Sign up to our newsletter now and never miss important news, special offers and everything else that is important to your favorite sport!
Do not worry, we will not share your e-mail address, nor will we spam you. We usually send one newsletter per month, sometimes two, if there are special news - not more. Every newsletter contains a link to easily unsubscribe if you do not like our newsletter.
---
Information
---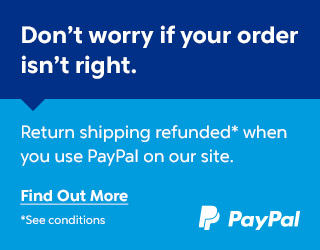 © Copyright 2020 PE-Paintball.de GmbH. All rights reserved.
* Incl. VAT excl. Shipping

Bank Transfer

Register now
Registration information
We offer the storage of your personal details in a password-protected customer account, in order for you not to have to enter your name and address during your next purchase.
Your address data will be saved by completing the registration.
You can delete your customer account at all times. To do so, please contact the operator of this page.
The next time you visit our online store all you need to view your personal details is your email address and password.