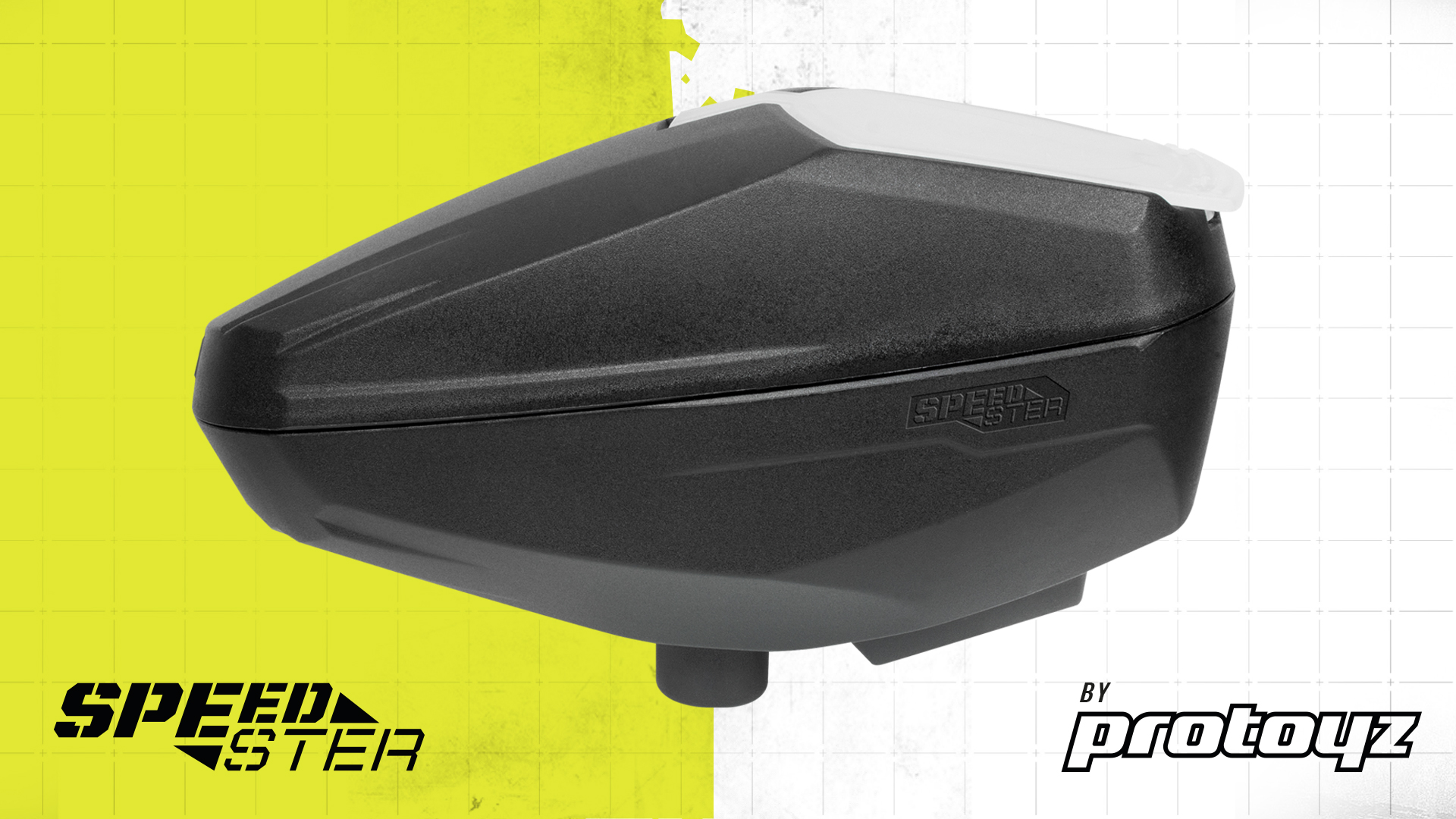 ---
Protoyz have been creating a range of great value products, aimed at the more budget conscious paintballer, for over 20 years. And now... they've stepped things up a little with the Speedster. A battery powered loader that performs brilliantly and stays true to their customer.
So we asked Stephan (CEO Paintball.de) and Ledz (CEO Planet Eclipse) a few questions.
Tell us more about Protoyz. What can players expect from the product range?
Ledz:
toyz products have been around for a very long time, but it's mainly been a popular brand name in Germany, creating field rental products. When Planet Eclipse acquired Paintball.de, a few years ago, Protoyz was one of the brands that came with the acquisition. Since then we have refined the range and brought to market items that we believe give the Paintball Park owner / beginner player great value for money.
Game enhancing products such as our inexpensive 13ci and 48ci 3000psi Tanks and Regs, 5 in 1 Chest Protectors and the best (in our opinion) rental 'Paintball' Overall/Coverall on the market. Not just an alternative, but a vast improvement that genuinely enhances the player's experience.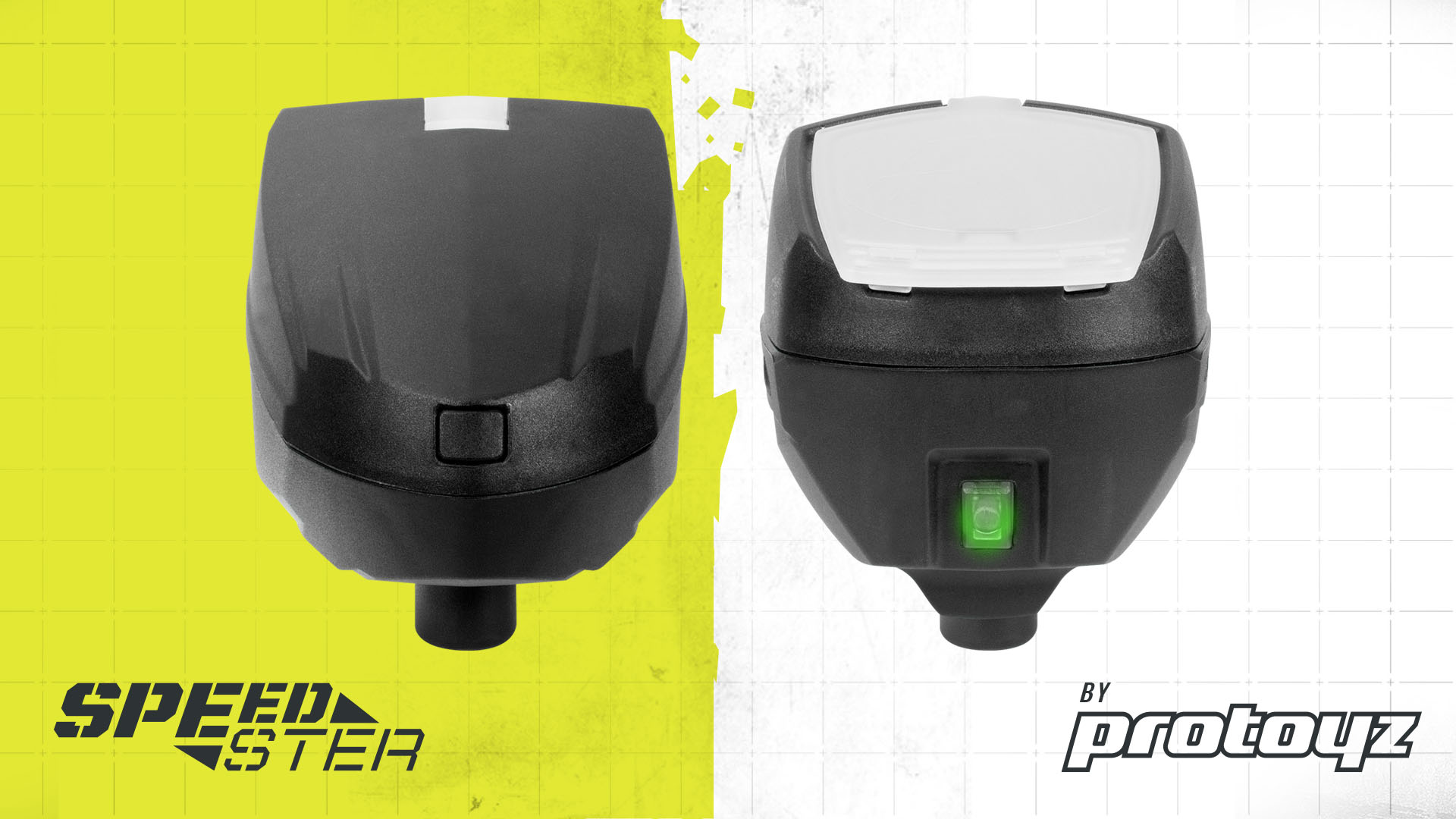 Why did Protoyz release an agitator loader?
Stephan:
Good question. With the close connection to Planet Eclipse some would expect Planet Eclipse to launch a high end loader. But the Paintball World does not revolve solely around the high end. What the seasoned tournament players want doesn't always align with what the majority of players need, particularly the beginner. When we first prototyped the EMEK mechanical marker and got it into Paintball Parks for testing we soon found that there was an issue with how smooth the EMEK fired and the traditional gravity fed loaders were just not up to the job of feeding the EMEK consistently.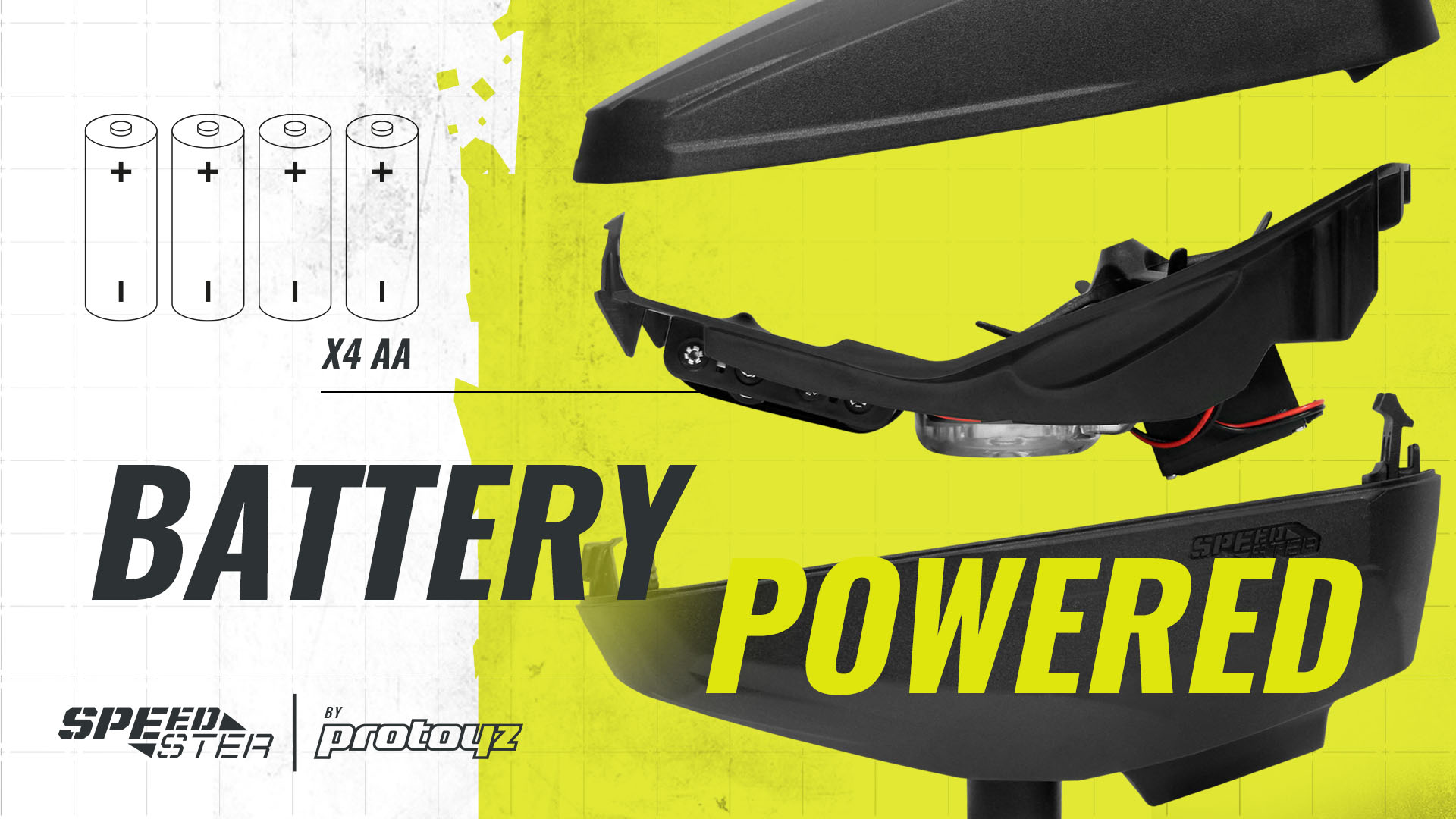 So we needed to solve this problem. We took two very different paths, hoping to find one good solution but luckily we found two. The PAL loaders came first and have been a great success for Planet Eclipse and the EMEK platform, but some players/park owner still wanted an electro loader; some still use other manufacturer's markers that do not utilise the PAL loader's features. We needed to find a solution that worked well for them. The Speedster fits very well in that respect. It isn't a high end loader and we will never say that it is; the Speedster is an inexpensive electronic agitator loader that can achieve rates of fire of 10+ balls per second without breaking the bank.
What are the key benefits of the Speedster over its rivals?
Ledz
Rivals… interesting. We don't look at other products as just rivals in the traditional way. We don't go after them at all, we just try to make a product that ticks the boxes we need to tick and then see where it ends up in terms of the current market place. The Speedster was designed with two main users in mind, the Paintball Park owner and the beginner hobbyist paintballer. Being a reliable, robust, easy to maintain, toolless electronic loader works well for both. Paintball Park owners want something better than a gravity fed, shake and bake loader that can easily be maintained whilst the beginner paintballer needs a loader that fits a sensible budget and just works without fail. It's a simple single button on/off design. No parameters to adjust or complicated setup procedures, just switch it on and go play.
The Speedster is a 68cal loader as standard but also comes with a 50cal adaptor if the user chooses to shoot 50cal. We have also included an anti tamper on/off button because we know how tempting a button can be for rental customer to press, even when they are told not to. Once installed, the anti-tamper means the loader can only be turned on/off with something like a hex key in the small hole, preventing the rental customer messing around.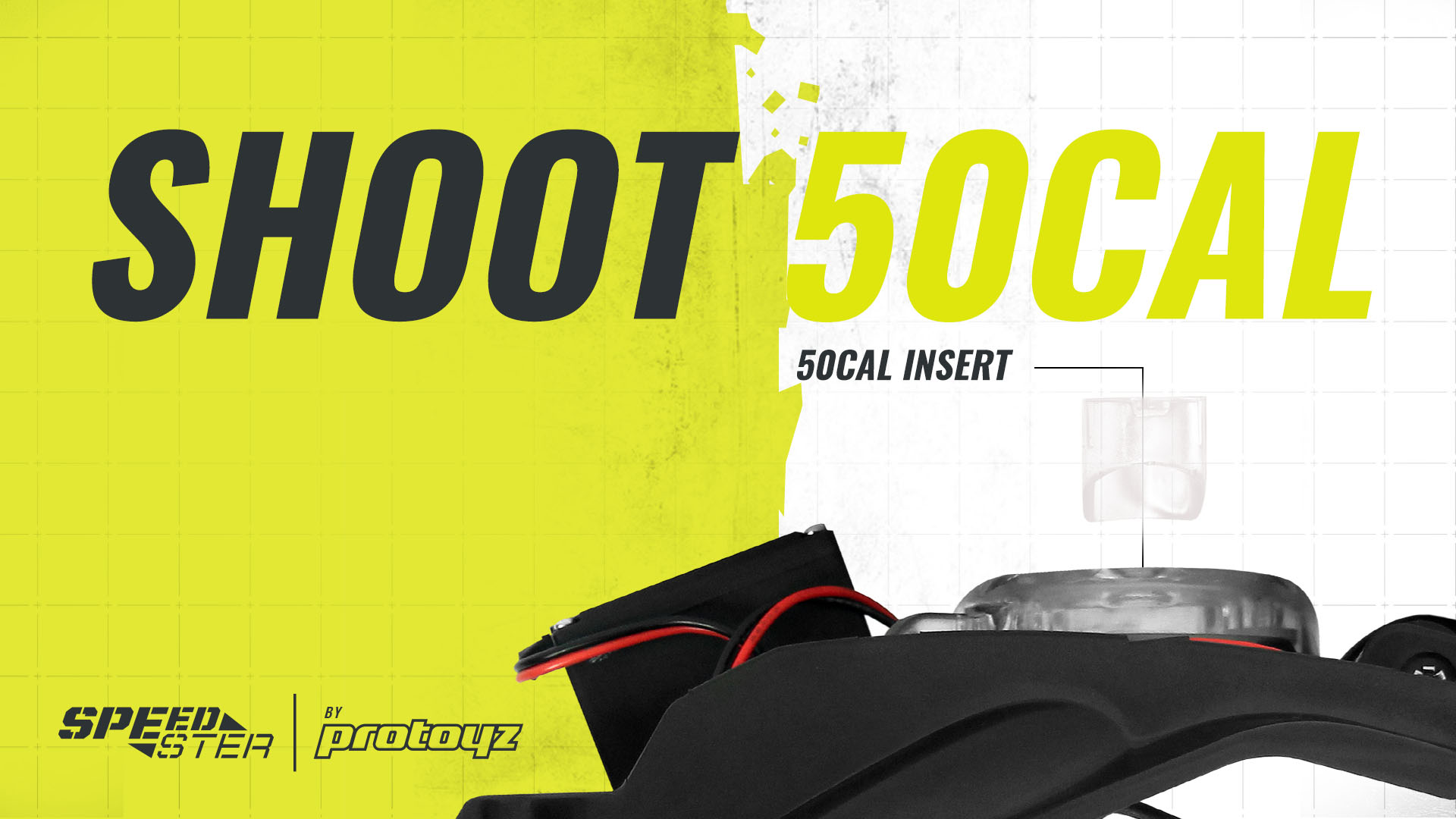 If you are looking for a tournament grade force-fed loader with a huge feature list of programmable parameters, different colour styles, speed feeds, etc. then this may not be the loader for you. But if you are looking for a push button, go and play electronic loader capable of feeding 10+ ball per seconds, then the Speedster may be what you have been hoping for.
Does this sit well alongside other Protoyz Paintball Park focused products?
Stephan:
We think so, Yes. Any Protoyz product needs to be better than what is already out there. Our coverall has extra features such as a higher collar with built-in neck protector, tough rip stop material, velcro cuff closures, etc. Our Protoyz Tanks have a very reliable reg, our 5 in 1 Chest protector combines 5 different features into one inexpensive park specific chest protector. The Protoyz Speedster electronic loader continues the core idea of progression and improvement. To gives the users a great product which leads to a much better experience.
The Speedster has been on long term test at a Paintball Park in the UK that uses 50cal ETEK markers in their upgrade fleet. They needed an electro loader that worked better than the loader they currently used. The Speedster ticked those boxes and much more. Battery usage (4 x AA's) are inexpensive and the power consumption of the Speedster is very low, giving the Park owner one less thing to worry about; battery replacement has been dramatically reduced. Replacement due to failures or breakages has been significantly reduced due to the Speedster superb build quality, which translates into a much better player experience and less down time for the staff.
So that's a little insight in the Protoyz brand and the new Speedster loader. For more technical information check out the Protoyz Speedster product page below.