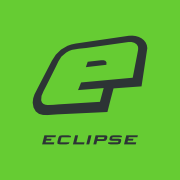 Planet Eclipse
The name Planet Eclipse stands for quality from England for more than 30 years. Almost as long there is a close friendship and business relationship between Paintball.de and Planet Eclipse. As Planet Eclipse european distributor and exclusive distributor for Germany, Austria and Switzerland, we offer the complete Planet Eclipse portfolio.
Therefore we offer premium markers for all price segments, playing gear, bags and marker accessories. In addition, we also have the entire Planet Eclipse casual wear collection, such as T-shirts, pullovers and beanies in stock.
Show all Planet Eclipse products
Planet Eclipse Marker Models
Marker Service
In addition we are a certified Planet Eclipse "Master Tech Center" and we are the right contact for all matters concerning Planet Eclipse, be it qualified maintenance, technical challenges or warranty claims.
Marker Spares
We stock more immediately available spare parts than Planet Eclipse itself or any other Planet Eclipse dealer worldwide. Many older spare parts can only be acquired exclusively from us.
Planet Eclipse offers high quality 68 Cal and 50 Cal Paintball markers for beginners and professionals. No matter if you are looking for a Rammer or Spooler you will find the right marker for you.
Of course we also have the right accessories for all Planet Eclipse markers. From the Feed Neck, Grip, EMC Gemini / Tech Kit to a new Trigger, you will find everything you need and more...
Here you will find a large selection of Planet Eclipse Barrel Kits and accessories. Not only the latest barrel developments, like Shaft FL with Carbon Front and Shaft FR, but also suitable barrels for older models like Shaft 5 or Shaft 4.
You would like to have your Planet Eclipse marker completely checked by our tech or just need some oil or grease? Then you've come to the right place.
You are on the search for spare parts? Take a look around the world's largest Planet Eclipse spare parts store.
Assemble your individual Paintball playing gear from Planet Eclipse. No matter if you are a tournament, woodland or scenario player, the colour-coordinated jerseys and pants in combination with the matching knee and elbow protectors will prepare you for the game.
Planet Eclipse Streetwear with stylish T-Shirts, Caps, Sweaters, Beanies and more! Here you'll find everything a player's heart desires, even off field.
The right bag for every player! From marker bags and backpacks to travel bags. At Planet Eclipse you'll find just the thing, be it for a journey or a match day.
---